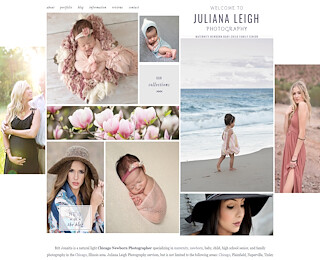 One blink of an eye and your baby is all grown up. Don't miss the wonderful years of your little one! Hire newborn photographers Chicago. Brit Jonaitis of Juliana Leigh Photography specializes newborn, child, and family photography. She can capture your little angel in all his adorable glory. Visit our website to book a photography session.  
Is your child ready for baby photography? A newborn photographers Chicago can preserve the precious moments of your child in his or her early stage of life, so you can look back on those moments later on. Your presence is needed during you're the session. These tips can help you pose your baby properly:
1. Keep the baby safe –The baby should never be unsupported or placed in a way that would make him or her uncomfortable. Choose a baby photographer who has experience in carefully handling infants, so he or she can properly shift the baby from one position to another.
2. Hold the baby – Your hand might show in pictures at first, but with a little post-processing, the photographer can do some magic and make it seem as if your hand was not there at all.
3. Position the baby's face, so it would be up, forward, and facing the camera. It should not look as though the baby's face is in the blanket or completely bowed down. Make sure that the baby's hands are not blocking the face.
4. Make the baby look his or her best. Chicago baby photographers will make sure that your baby looks great by taking the photos in flattering angles or making sure that the baby's mouth is closed.
5. Avoid lower frontal nudity. A photo may show your baby's cute bum, but never the private parts.
Be sure to hire a qualified baby photographer like Brit Jonaitis here at Juliana Leigh Photography to take your baby's first pictures. Check out the session pricing in this website to learn more about our newborn and baby photo sessions. Juliana Leigh Photography specializes in newborn, baby, child, maternity, and family photography in Chicago.